Kyle Epstein
Relationship Manager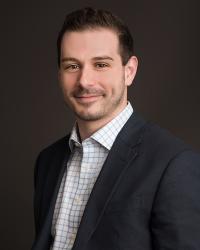 Kyle Epstein joined FSA Advisory Group in 2022. With his expertise in capital markets, Kyle's primary role is to assist tribes and their enterprises with project development, planning, and financing. Kyle has worked in Indian Country since 2011 with both Key Bank's and Columbia Bank's respective Native American Financial Services teams – helping tribes access debt capital markets and raising more than $3 billion of loan commitments in the process. Kyle's experience in bank side tribal financing offers unique insights into project planning strategies.
Prior to working with tribes, Kyle spent 6 years in governmental banking, supporting state and local governments, municipalities, and public education. Throughout his more than 16 year banking career, Kyle has sought opportunities to help provide access to capital for underserved communities and non-profit organizations.
Kyle is a finance graduate of Cal Poly's Orfalea School of Business in San Luis Obispo, with an MBA with an emphasis in accounting from the University of Massachusetts – Amherst. He lives in Seattle, Washington with his daughter Keaton.