David Lockhart
Relationship Manager, Tribal Administrative Services
Tribe: Sault Ste. Marie Tribe of Chippewa Indians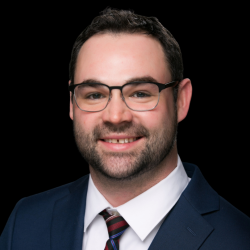 David Lockhart joined FSA Advisory Group in 2023 as Relationship Manager with Tribal Administrative Services. David's primary roles are to advise Tribal clients on financial and grants management by developing sound compliance and oversight practices in addition to assisting Tribal leaders with strategic prioritization of resources.
Throughout more than a decade of service with his home Tribe, the Sault Ste. Marie Tribe of Chippewa Indians, David has supported efforts in Economic Development, Audit, Accounting, Marketing, and Human Resources. Prior to joining FSA he served as the Director of Business Development and principal investigator for the Sault Tribe Thrive program, a U.S. Department of Commerce, Minority Business Development Agency-funded AIANNH project. Lockhart has served as Internal Auditor, conducting independent assessments and providing objective reviews of the overall financial performance for the Sault Ste. Marie Tribe of Chippewa Indians.
Together with his wife and Co-Founder, Matty, David operates Bloom Co., LLC, a floral studio focused on subscription and event services while promoting environmental sustainability. Lockhart earned a Master of Science in Administration degree in Information Resource Management from Central Michigan University in Mt. Pleasant, Michigan. David resides near his Tribe's reservation in Sault Ste. Marie, Michigan with his wife, three children, and two cats.