Andy Webb
Partner and Chief Investment Officer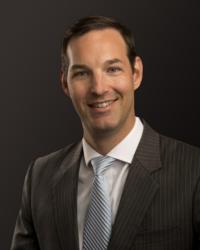 Andy Webb joined the firm in 2022 as a partner and the Chief Investment Officer of FSA Investment Group. In this role, he oversees the Investment Group's overall investment and portfolio design, implementation, and asset allocation processes. Prior to joining FSA Investment Group, Andy served as a director at Highland Associates for more than 7 years. He proactively provided investment recommendations and investment program development for hospital operating assets, long-term investment pools, foundations, and pensions. While at Highland, Andy advised on over $14 billion of investment assets.
Previously, Andy was a senior investment analyst at Warren Averett Asset Management, where he served on their Investment Committee and Asset Allocation Committee. Andy also spent four years working as a Vice President of Investor Relations for Regions Financial and started his career at PwC.
Andy has also contributed articles to CNBC and Seeking Alpha on topics ranging from capital markets to financial literacy. He received his Bachelor of Science and his Master of Accountancy from the University of Alabama. Andy is a CFA charterholder and a Certified Public Accountant (CPA). Andy resides in Pensacola, Florida with his wife, two sons, daughter, sheepadoodle, and cat.