Allard Teeple
Relationship Manager
Tribe: Bay Mills Indian Community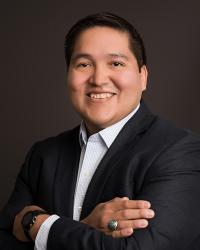 Allard Teeple joined FSA Advisory Group in 2022. With his expertise in capital markets, Allard's primary role is to assist tribes and their enterprises with project development, planning, and financing.
Allard has worked in Indian Country since 2011 at both Deloitte as a Tribal Gaming Auditor, and most recently at Key Bank's Native American Financial Services team – helping tribe's access debt capital markets and raising more than $2.5 billion of loan commitments in the process. Allard's experience in bank side tribal financing offers unique insights into project planning strategies.
In addition to working with tribes in a financing/banking role, Allard has also assisted in the founding of a Summer Business Institute for Native American youth in High School hosted at the Eli Broad College of Business at Michigan State University. Allard also serves as a faculty teacher for the Foster School of Business at the University of Washington's Tribal Gaming and Hospitality Management Certificate Program. Throughout his more than 14 year career, Allard has assisted tribal communities, leadership and organizations in the avocation of business development and continued education.
Allard has an undergraduate and master's degree in accounting from the Eli Broad College of Business at Michigan State University. A native of Michigan, Allard is a tribal member of the Bay Mills Indian Community, in Brimley, Michigan and currently resides in the Greater Denver, Colorado area.